[These pages were authored by the late Thoki Yenn, and were restored here from the
Internet Archive
by
Erik Demaine
, with contributions of missing files from various readers (notably Tommy Stevens, Roberto Morassi, and Boaz Shuval). If you spot any other bugs like missing images or pages, please
report them
.]
| | |
| --- | --- |
| I, the great and glorious Kalmon, have again been very clever, an old friend of Thok, who also used to be a film Animator ended up here in the old pensionist head quarters at "Tranehavegaard", and he had a book with pictures of the old geezer Thok as a young man doing animated paper sculpture for Halas and Batchelor in London, way back in the 60es. The tittle of the book is "Art and Animation" by John Halas. I managed to borrow the book and in secret scanned the pictures so I can brag about how I helped Thok, when he was going insane trying to learn how to do 3-D animation on the tabletop | e-mail: thok@thok.dk |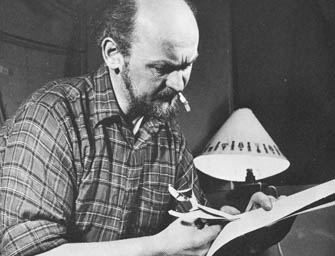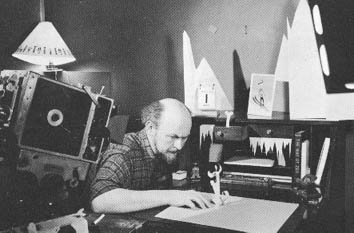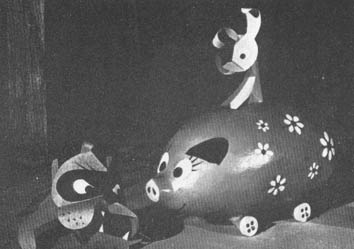 More about films that Thok did for Danish TV.
updated 16. August 2000
FastCounter by LinkExchange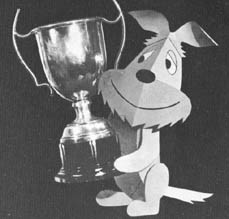 There is a little story behind "Top Dog" winning 1. Prize in a Hollywood Animation Contest. Mr. Halas invented a new kind of animation which he called animated paper sculpture, and as there was only one entry in that group, Top Dog Sniff won the prize playing "Hungarian Rhapsody" on the Grand Piano.

SNIP AND SNAP SERIES
Bagpipes 
Treasure of Ice Cake Island 
Spring Song 
Snapís Rocket 
Snakes and Ladders 
In the Jungle 
Lone World Sail 
Thin Ice  
Magic Book 
Circus Star 
Moonstruck 
Snap and the Beanstalk 
Goodwill to all Dogs 
In the Cellar 
The Grand Concert 
The Birthday Cake 
Snap Goes East 
The Hungry Dog
TOP DOG


26 films each 8 minutes long 
were made in 2 years: 1959/60.
Sold to ABC TV London and 
Shown on TV in 76 countries. 


Go to geometry

Go HOME