Waves (2009)
This series of five pieces was part of the exhibit "Papier, Vergankelijke materie, Blijvende indrukken (Paper, Transient matter, Lasting impressions)" at the Art Cézar gallery in Rotselaar, Belgium, March 2009.
Pieces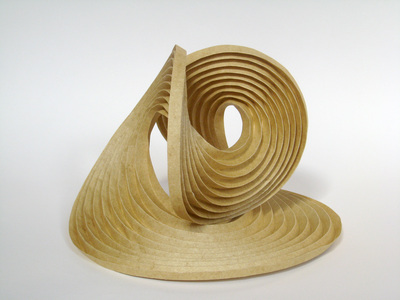 Wave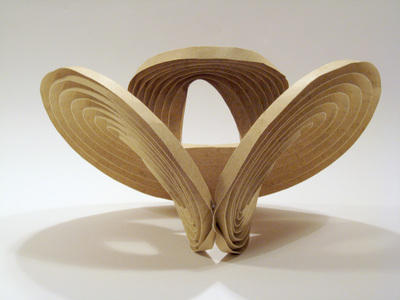 Inner Wave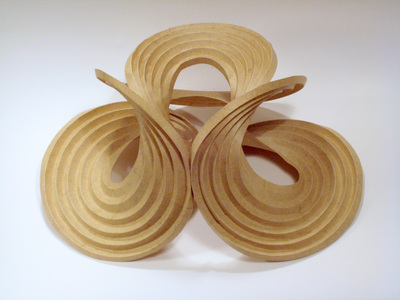 Splash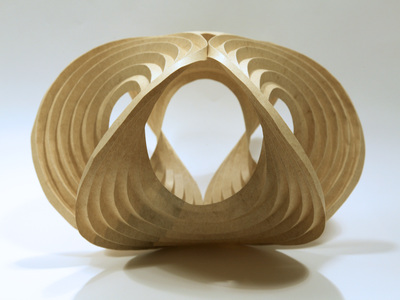 Three Waves Meeting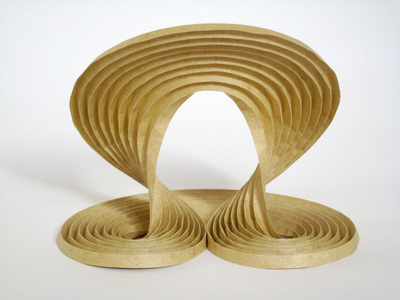 Tsunami
About the Pieces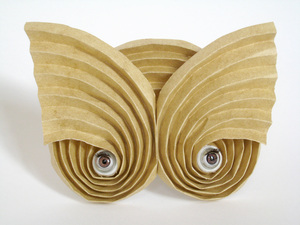 Brooch

Each piece was hand-folded in Belgium, starting from one circular piece of paper with a circular hole and hand-scored concentric circular creases (using a compass). This setup is similar to the classic Bauhaus form; see our history of curved-crease sculpture. The difference is that we join a few key points together to change the equilibrium form.

During the exhibit opening, we wore the curved-crease brooch shown on the right. The doll eyes close when lying horizontal.

Material: Elephant hide paper.

For More Information
Check out our other curved-crease sculpture, as well as our history of curved-crease sculpture.