Some films/videos/talks are on my YouTube channel.
Short Films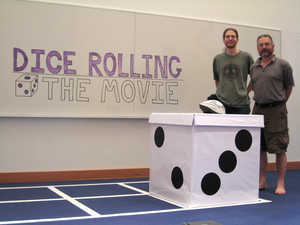 Dice Rolling: The Movie
Comedic short featuring Erik rolling his father Martin around in a cardboard box, while illustrating the mathematics of dice-rolling mazes.
Mathematics Demonstration Videos
You may also be interested in the web proceedings of the 12th Annual Video Review of Computational Geometry (part of the 19th ACM Symposium on Computational Geometry), which I chaired.